Nissan Battery Service

near Calverton, MD
If you think it's time to replace your car's battery, don't wait to visit Jim Coleman Nissan of Silver Spring. We make it easy to schedule battery service in Maryland, and we'll ensure you get in and out of our service center in no time. We can perform a car battery test to determine if your battery is failing and needs service or if it needs to be replaced. Let us provide you with premium Nissan service you'll love at our Nissan dealership near Calverton. Plus, when you visit our local Nissan dealer, ask us about our car battery service specials and other incentives that could help you save!

When Do I Need a New Car Battery?
You may need a Nissan battery replacement when:
Your vehicle is taking longer than usual to start
The battery is more than three years old
You've needed to jumpstart the battery multiple times
Your electronics and lights are malfunctioning
You can buy a new car battery at Jim Coleman Nissan of Silver Spring, located at 3221 Automobile Boulevard in Silver Spring, Maryland. Purchasing a car battery replacement is a crucial part of maintaining your Nissan vehicle's longevity, so trust our team for all your car battery sales needs. When you have questions about how much a car battery costs, let the team at our Silver Spring Nissan dealership get you the information you're looking for. We want to help you find a competitive car battery price when you're seeking a new car battery replacement near Calverton.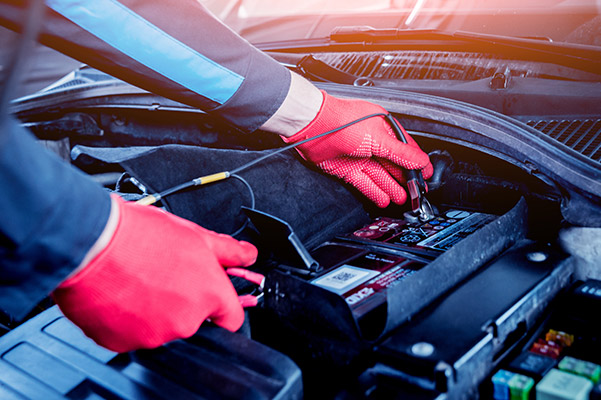 Nissan Battery Installationnear Me
Hurry in to our local Nissan dealership to have your car battery replaced if you suspect it's time for a new one. It's never fun to have your car battery die when you're trying to get to work or run an errand. Plus, car batteries typically only last three to five years, so it's a routine part of maintenance. If any of the following issues arise, it may be an indication that your vehicle needs a new battery:
Your car doesn't start or needs a jumpstart to get going.
Your vehicle takes several attempts to start
The electronics in your Nissan aren't working well, especially lights in your dashboard and headlights.
Your battery is three to five years old, or older.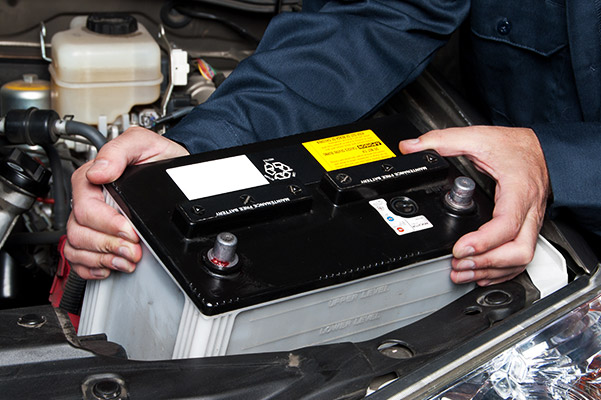 Car Battery Coupons near Me
Are you interested in saving on your new Nissan battery price? Ask our team about the Nissan service specials and car battery coupons that may be available. We'll help you save on your Nissan battery cost and also the price of your car battery repair or replacement service.
Stop searching for a "car battery near me" and let our team work diligently to get you back to the things that are most important to you. Schedule Nissan service today at Jim Coleman Nissan of Silver Spring to get the car battery replacement and price you deserve!